Wednesday, December 18, 2013
Hey folks, I've decided to disable comments for this blog. I don't get a great many comments here anyway, and the constructive conversation about the issues raised here tend to happen on Twitter and in the responses people make on their own blogs. (Same as it ever was.) So check in with me tweetwise!
Posted by

Alan Jacobs
at 7:26 AM

About
Commentary on technologies of reading, writing, research, and, generally, knowledge. As these technologies change and develop, what do we lose, what do we gain, what is (fundamentally or trivially) altered? And, not least, what's fun?
Alan Jacobs is Distinguished Professor of the Humanities in the Honors Program of Baylor University and the author, most recently, of How to Think and The Book of Common Prayer: A Biography. His homepage is here.

Sites of Interest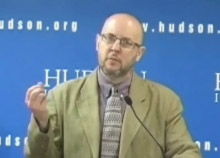 Watch video of Alan Jacobs discussing his book in a Washington, D.C. lecture in June 2011.

Blog Archive